Press Brake & Shear Repair and Rebuilding
At Field Service Mechanical Company, we are recommended and referred by many OEM's to repair all of your shear and press brake concerns. From a routine shear blade flip to a repair or a complete rebuild on your press brake or shear. We perform all the necessary services to fix your machine's and get them back to the OEM specifications they left the factory with.
We have serviced, repaired and re-built Wysong & Miles, Cincinnati's, Niagara's, Pexto's, Roper Whitney's, Chicago Dreis & Krump's, Lodge & Shipley's, Verson's, Diacro's, Tennsmith's, Famco's, Komatsu's, Cyril Bath's, Steelweld's, Cleveland's, Person's, Pacific's and many others for over 60 years. Power press brakes (also known as brake presses), hand brakes (also known as leaf brakes), finger brakes, box (pan) brakes, power shears, foot shears (also known as jump shears), angle and bar shears, flying cut-off shears, high speed shears, power squaring shears, plate shears and more are all serviced by FSM Co.
Press Brake and shear services are unmatched with our versatility. From line boring pin bores, re-building clutches and brakes, over-hauling ram adjustment mechanisms, re-fitting ball screws and cups, fabrication and fitting of new bronze bearings and bushings, gearbox repairs and service, installation and sales of new shear blades, rotating existing blades to a unused edge, mounting and leveling, getting new OEM parts or completely re-building your machine.
We offer shear blade sharpening services that can accommodate up to 14-foot blades (single edge to 4 edged). And please remember FSM Co. and the OEM's recommend new or newly sharpened blades as a spare to limit the downtime needed to change out a set of dull blades.
We service the United States, Canada, Mexico and Puerto Rico
Please see our "services" link for more details.
Click here for more Shear & Brake pictures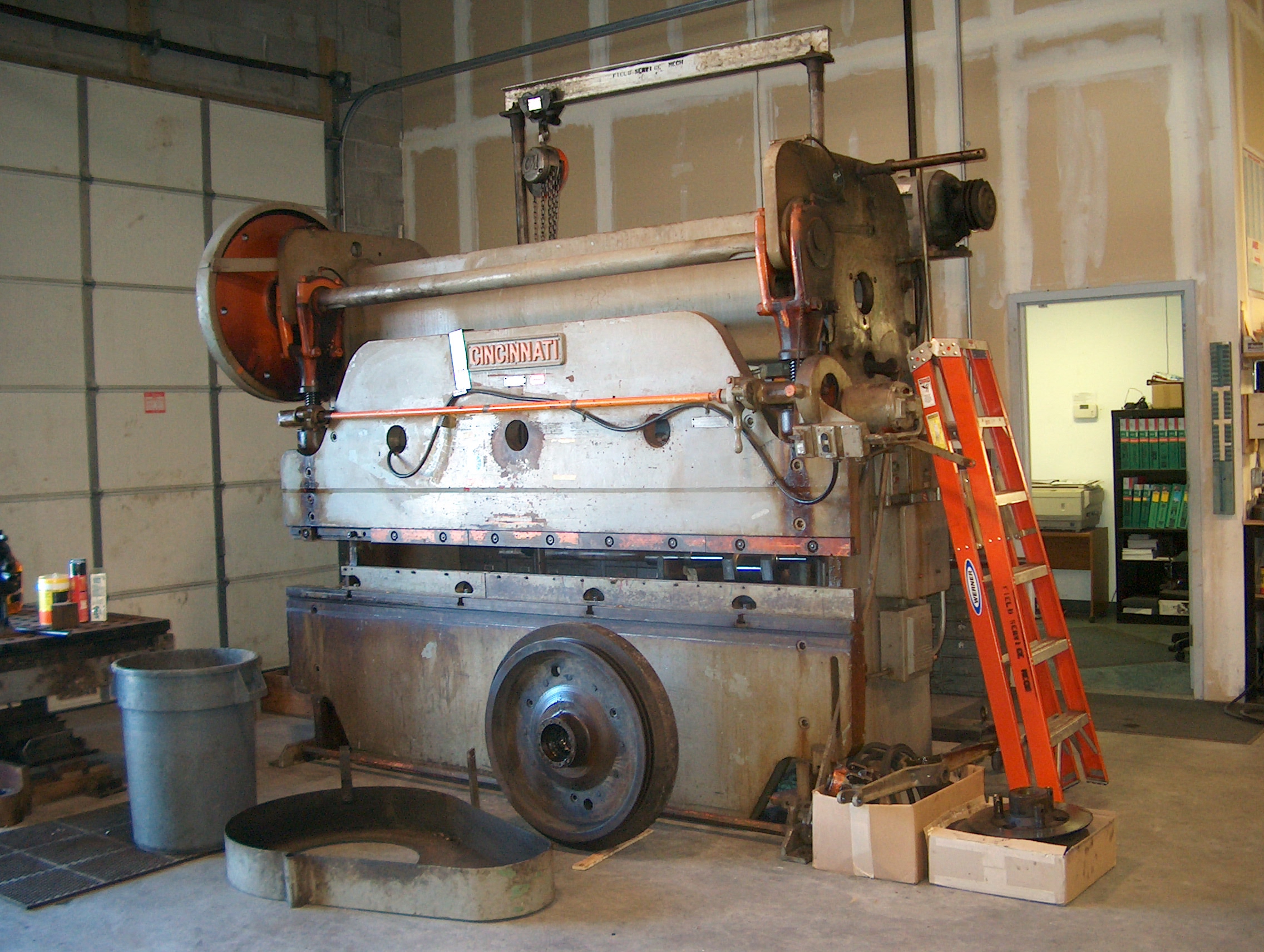 Niagara No. HL 8 power shear and Cincinnati No. 50 series press brake being disassembled for complete rebuild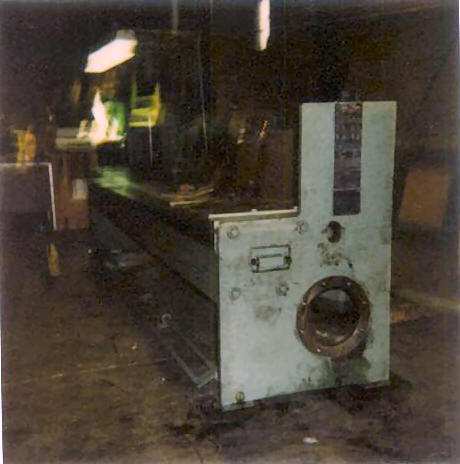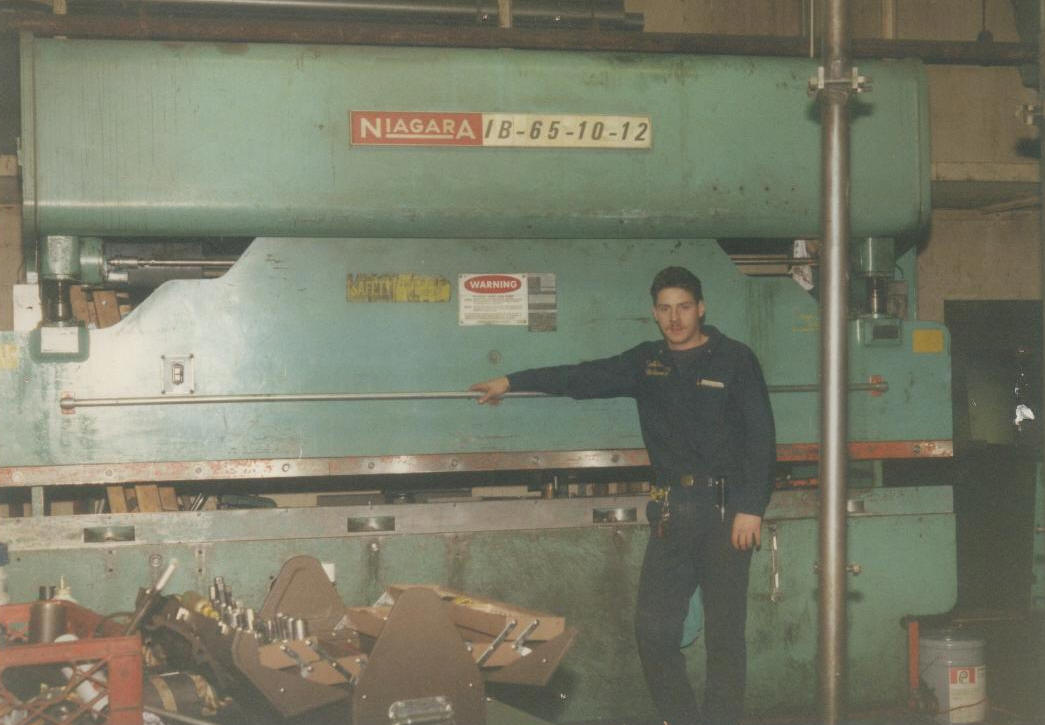 Niagara IR-12 shear complexly disassembled for repairs and Niagara IB-65 press brake repaired and reassembled
Field Service is now offering discounted rates on shear blade changes, shear blade flips and shear blade grinding services. Give us a call for details.