Home
Services
Power Press Repairs & Rebuilding
Press Brake & Shear Repairs & Rebuilding
S.M. Fab Machinery, Machine Tools, etc.
Industry Links
Equipment For Sale
Recent Repairs & Rebuilds
Contract Machining
Facilities & Equipment
Authorized Distributor List
FSM Co. Sales Division
Company History
Contact Info

HOME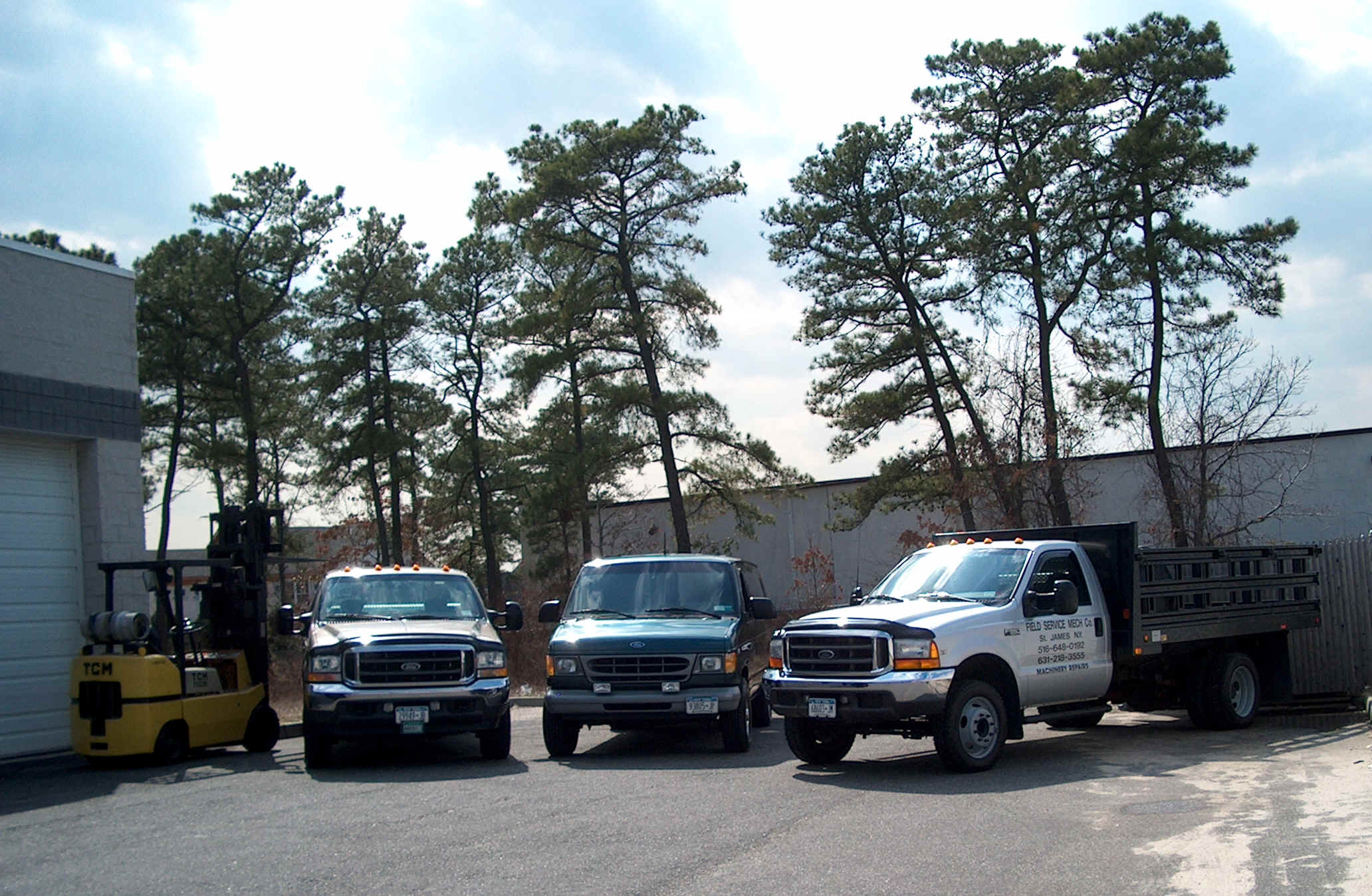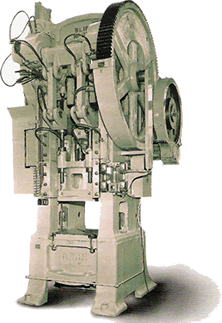 Bliss 4A toggle press
Power Press Repairs & Rebuilding
We at Field Service Mechanical pride ourselves in being recognized in the manufacturing industries as the leading edge in machinery service for repairs and rebuilding. In striving to stay a top in the industry we work very closely with the OEM's to assure your machines get "the right repair, the first time." Many OEM's have now relied on our 60 plus years experience with presses to accommodate their customers with unmatched knowledge and service.
Being referred, recommended and sub-contracted by OEM's to perform high quality and timely service has given us a reputation that exceeds the rest. Repair and re-building of presses, also known as punch press repairs, power press repairs, and stamping press repairs, manufactured by Bliss, Clearing, Niagara, Toledo, Minster, Walsh, Verson, Usi, MecFond, Consolidated, Federal, Danly, Warco, Wilkens & Mitchell, V&O, Brown & Boggs, Cleveland, Warco, Rousselle, Heim, Rockford, Chicago Dreis & Krump, Johnson, South Bend, L&J, Komatsu, Flexopress and more. Have been serviced by Field Service Mechanical Co. since 1946.
Our press services are limitless. From small repairs and adjustments to complete rebuilds in your facility. We can disassemble and ship the necessary parts in need of repair, re-building and/or replacement back to our facilities where our staff can clean, inspect, rebuild, fabricate, purchase new, fit, install and machine any necessary parts. Once all parts are hand fitted and checked for proper operation in our shop, the parts will be packaged for protection and shipped back to the customer along with our fully insured and qualified mechanics for reassembly. We have the "right tools, for the right job" and the experience needed regardless of the press manufacturer. For more extensive repairs, re-building or retrofitting, our fully equipped machine shop in Bohemia, New York is capable of receiving your whole machine. Making a complete disassembly and evaluation of all existing components and rebuilding it back to the proper OEM specifications it left the factory with when new. Repairs and rebuilding of OBI presses (flywheel and back geared), gap frames presses, straight side presses ( single and double crank), toggle (double- action) presses, knuckle joint presses, coining presses, high speed presses, cut-off presses, hydraulic presses and pneumatic presses
We service the United States, Canada, Mexico and Puerto Rico
Please see our "services" link for more details.
Click here to view all Press Repair & Rebuilding pictures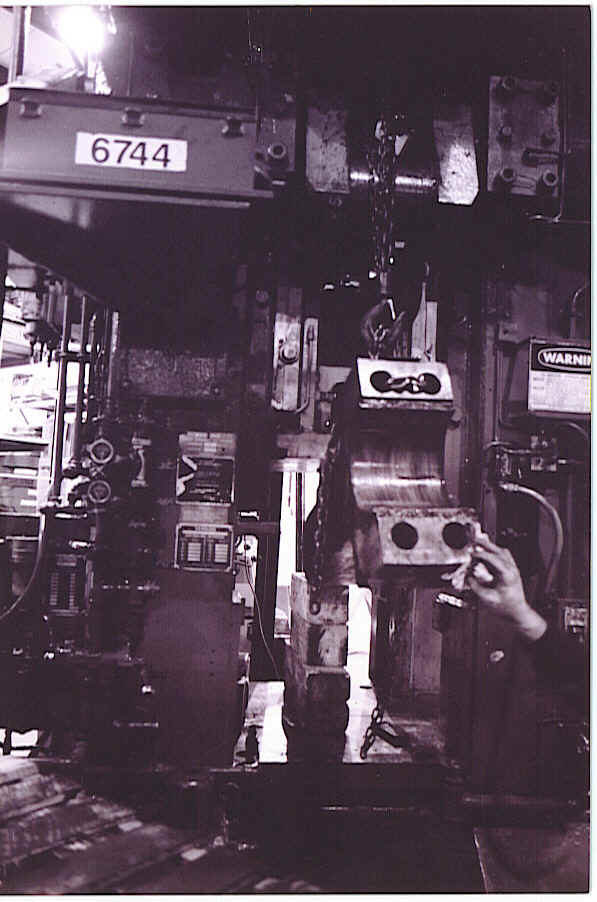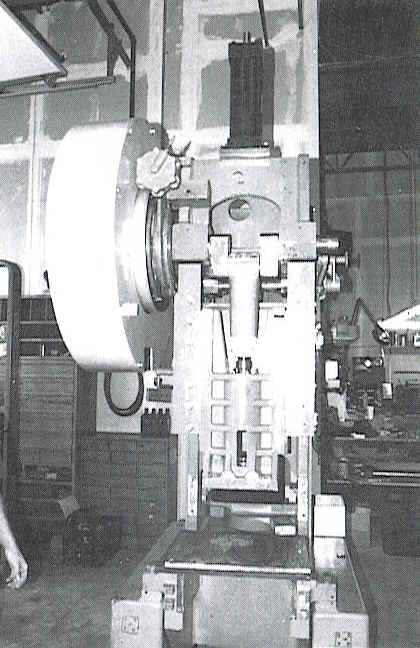 Pitman removal on a 400 Ton Verson Knuckle Joint Press Completely rebuilt and modified High-Speed 30 Ton Flexopress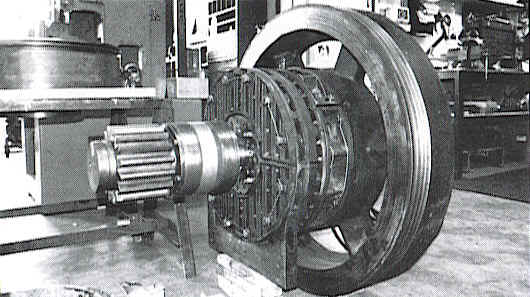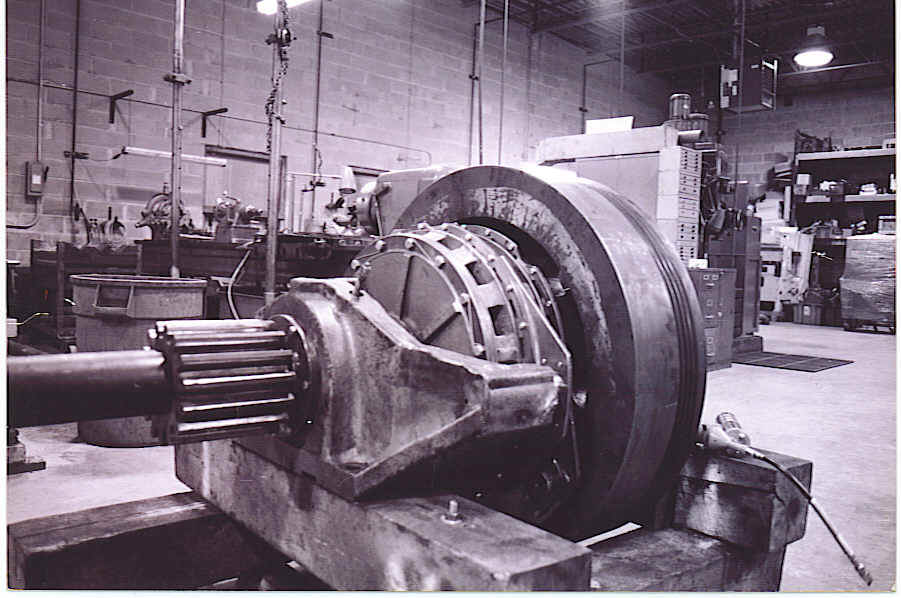 Bliss 3 1/2 C toggle press back-shaft completely rebuilt Bliss 28 1/2 backshaft completely rebuilt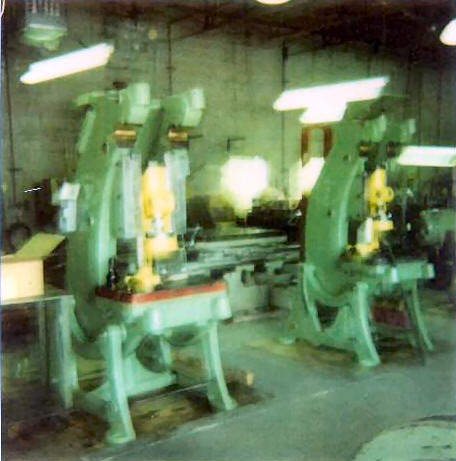 Rebuilding of two Bliss 21M mechanical clutch presses